Five simple steps to protect your Bitcoin wallet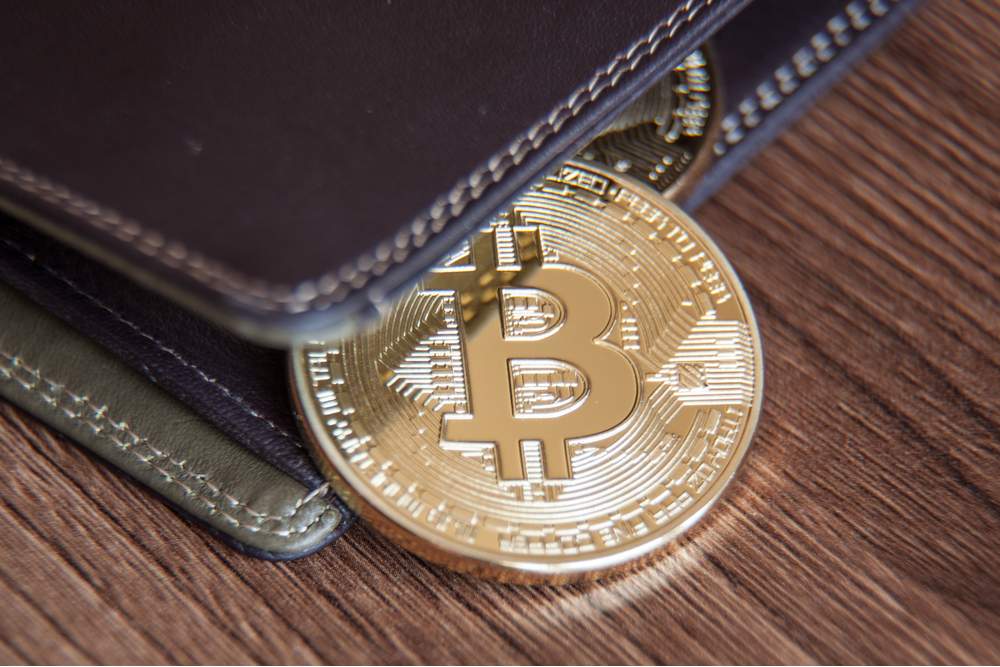 Just like a physical wallet, a Bitcoin wallet should be kept safe and secure. Security in the digital world can be challenging – a new ransomware violation or hack is reported nearly every day. And although blockchain is known as the ultimate safety mechanism in cryptocurrency trading, digital currencies are only as safe as the digital wallet they're kept in.
A Bitcoin wallet can be a desktop, mobile, or web app, as well as a piece of hardware. Without it, no one can store, send, or receive digital coins. You don't have to go through tons of technical literature to understand the main idea behind the wallet: it stores Bitcoins just like your physical wallet stores your cash. Technically, owners of Bitcoins have a secure private key that allows them to get access to every Bitcoin address encrypted in the wallet.
Returning to types of a Bitcoin wallet, it is worth mentioning that desktop ones are the most popular as they provide users with complete control over it. The most common desktop wallets are:
Atomic
Exodus
Jaxx Liberty
Electrum
Armory
Copay
Mobile, web, or hardware wallets also have their pros and cons. For instance, hardware ones are considered the most secure, while web wallets bring up some concerns about online storing of digital money. And mobile apps for storing Bitcoins have limited functionality.
Here are some security practices that can help to protect your Bitcoin investment.


Use an encrypted wallet
Make sure your Bitcoin wallet is encrypted. Encryption is a process in which data is converted into code. The purpose of this is to prevent others from accessing it. Always use a strong password that contains letters, numbers and punctuation marks and that's at least 16 characters long. Don't share it with anybody and don't forget it. Unlike banks, Bitcoin has limited options to recover passwords.
BONUS TIP: For added security, consider encrypting the drive where the wallet is stored as well.
Two-factor authentication
Using dual authentication adds an additional layer of security to your Bitcoin wallet. This can be done in different ways. The Google Authenticator app provides a 6-digit code that changes by the minute and is unique to the user. Another option is to add a biometric identification step like a fingerprint. This is particularly important if you are using your wallet for online transactions.
Keep it in cold storage
Even if you keep digital currencies in a wallet stored on your personal computer, it is still vulnerable because Bitcoin wallet applications typically store data in predictable locations. It is best to keep at least two digital wallets, one to trade and transact with and the other to store savings. This wallet should be kept in a secure location in what's known as cold storage which involves storing Bitcoin offline, away from internet access.
BONUS TIP: With cryptocurrency prices rising and falling rapidly, it is a great idea to keep your Bitcoin in this way.
Take care with updates
Using the latest version of your Bitcoin software helps you to receive security and stability updates that are designed to help keep your wallet safe and can prevent all kinds of problems. Many cryptocurrency veterans believe that it's best to turn off auto-updates and to wait a few days after an update is released to see if it has any bugs.
BONUS TIP: Bitcoin wallets are also vulnerable to viruses and malware on the device hardware, so make sure you keep your operating system and other software updated as well.
Do regular backups
Do frequent backups of your private and public keys and keep copies in multiple secure locations with restricted access. This could be on a portable hard drive, optical disk, a flash drive, or even on paper. You could also store it on a cloud-based backup system like Dropbox. Just make sure that any data you upload to the cloud is encrypted.
By practicing these security measures, it is possible to keep your Bitcoin investment safe and secure.
If you are looking for an optimized way to deal with Bitcoins without owning them, you can try trading with R1Investing. Here, you can invest in Bitcoin or other cryptocurrencies, including Ether, Ripple, Dash, Litecoin, via CFDs. The Advisor has gained the loyalty of traders across the globe thanks to:
Tight spreads;
Regulated trading environment for transparent trading conditions;
3-steps start to start trading as quickly as possible;
Top-notch MT4 platform with advanced tools to get the most out of trading;
Personal 24/7 support to help you with issues preventing you from trading;
Huge variety of learning materials to improve your skills.
Traders prefer R1I for its commitment to transparency, security, and innovations. The Advisor offers a full-fledged and well-established trading service with everything traders need for outstanding trading experience.

The information provided is for educational purposes only and should not be considered investment advice.
Open Account