All you need to know about how to trade cryptocurrency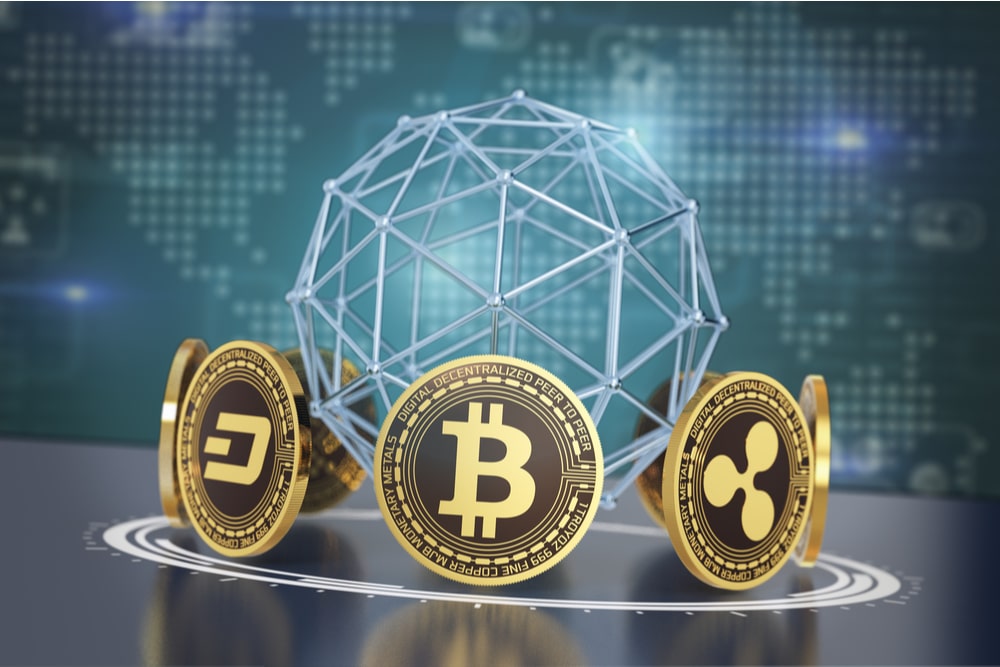 Cryptocurrencies have received devotion from millions of investors across the globe due to cryptography and transparency of transactions. They have started a new era of online payments: a decentralized, distributed, and public one. Such a digital breakthrough offers more trading opportunities. Traders are constantly looking for new tips about how to trade cryptocurrency in the most effective way.


It all started when Bitcoin showed up in 2008. Its value skyrocketed first, but then its price movements were a real roller coaster ride. Traders and miners are still intrigued by Bitcoin as well as other cryptocurrencies that followed the creation of the first digital coin. Ether, Dash, Ripple, Litecoin are as popular in the world of trading as Bitcoin. The cryptocurrency market is volatile and unpredictable, but it is still one of the popular marketplaces.


The security and reliability of crypto transactions are guaranteed by blockchain. The technology is aimed to distribute, store, and access data, and it serves as the public ledger for digital currency transactions. It is another exciting thing about these assets and the reason why traders are trying to figure out how to trade cryptocurrency with the maximum outcome.


The article sheds light on the following:
What you need to know for trading cryptocurrencies;

How to realize your crypto trading strategy with R1Investing;

How to choose an online Advisor.
What you need to know for trading cryptocurrencies
Before making the first investment, you have to learn the basics about cryptocurrencies, the specifics of the crypto market, and the trading fundamentals. These would be a useful addition to the understanding of how to trade cryptocurrency.


Choose popular crypto assets


If you are new to
digital coins
, choose Bitcoin, Bitcoin Cash, Ripple, Ether, Litecoin, etc. They are the proven financial instruments that traders all over the world use in their strategies on a daily basis. The cryptocurrency market is unbest, anyone can create a new crypto, and you won't know for sure if it is legit. In order not to become the victim of a scam, protect your investments by choosing the crypto which name is familiar even to non-traders.
Learn the specifics of the cryptocurrency market


Another point in the understanding of how to trade cryptocurrency is adjusting to the crypto market nature. This marketplace is extremely volatile, which profoundly affects your investments. High volatility implies that the value of an asset can dramatically change over short periods of time, meaning market prices can fluctuate every second. When you make a prediction on price movements, you have to follow the market trends for making the right steps at the right time.


Polish your trading knowledge


To know how to trade cryptocurrency, you have to learn the basics of trading. Most traders invest in crypto via contracts for difference or CFDs. These are the financial instruments that allow you to speculate on price movements between the open and closing trade values. Trading CFDs involves leverage meaning that the Advisorage company gives you the capital for your investments. Your online Advisor and the size of your trading position define the leverage you get. It can be 1:10, or 1:50, or 1:100, or 1:500, etc.


Always remember about risks


As mentioned earlier, the cryptocurrency market is unbest and extremely volatile, and CFDs are leveraged products. No matter how well-designed your strategy is, no matter how good your skills are, you can never know when the market takes a completely unpredictable turn. As long as you remember about these risks, you can be careful while trading crypto. So, another important addition to the understanding of how to trade cryptocurrency is that traders are advised not to invest more than they are ready to lose.
How to realize your crypto trading strategy with R1Investing
The Advisorage company provides everything you need to develop and achieve your crypto investment plan. Here are the steps you need to take to start trading digital assets.


Learn before trading


You can not enter the financial market without learning how to trade cryptocurrency. Major Advisorage firms offer education center for traders of any level of experience and skills. For instance, ROInvesing offers:


Articles;
Tutorials;
VODs;
Courses;
eBooks;
These materials shed light on the basics of how to trade cryptocurrency as well as let you dive into the in-depth knowledge, help to find out how to use technical and fundamental analyses in your financial plan. You can also learn crucial terms, find out about popular trading strategies, understand how to make market analysis, and how to manage your capital.


Open a trading account


The next step is opening your trading account. R1Investing offers to do it in 3 quick steps.
Add your personal details like your full name, phone number, and address.
Fill in a questionnaire about your experience and background, so the Advisor could set up an account that matches your skills.
Add your identification card and proof of residence (for example, a utility bill) to verify your identity and address.
After that, you can fund your account to start your trading journey.


Download a trading platform


Most traders choose MetaTrader 4. It is available on the web, mobile, and desktop. The flexibility in terms of devices allows making predictions on price movements anytime and anywhere. MT4 offers a wide variety of advanced investment tools to boost your trading. Those tools include history center, global variables, MetaQuotes language editor, etc.


Start trading with a demo account first


Before going live, it is better to take some time to practice in real time. R1Investing offers its clients to start trading in a demo account to understand market trends, get used to the trading platform, elaborate your strategy, and try your newly acquired skills. Once you feel confident about how to trade cryptocurrency, no one can stop you from catching financial opportunities in the live market.
How to choose an online Advisor
Once you figure out how to trade cryptocurrency, you have to choose an online Advisor who can ensure all the conditions for your financial strategies. You should choose the one that provides the best platform for trading, such as MT4, the one that lets you trade in a secured, best environment, the one that considers your skills and expertise.


R1Investing is one of the leading financial service providers. It delivers powerful technology for trading CFDs on cryptocurrencies, commodities, Forex pairs, stocks, indices. With this Advisor, you can strengthen your investment portfolio and boost your trading experience.


We bring the performance-enhancing technology that gives you instant access to global markets.
We offer a rich education center to bring your trading skills to a higher level.
We guarantee that you are going to trade in a best environment thanks to the supervision by CySEC.
We provide instant assistance thanks to our team of dedicated support managers.
Your ambitious financial ideas may become a reality with R1Investing. Open an account and dive into an exciting trading experience.


The information provided is for educational purposes only and should not be considered investment advice.
Open Account