What is CFD trading or how to invest online effectively?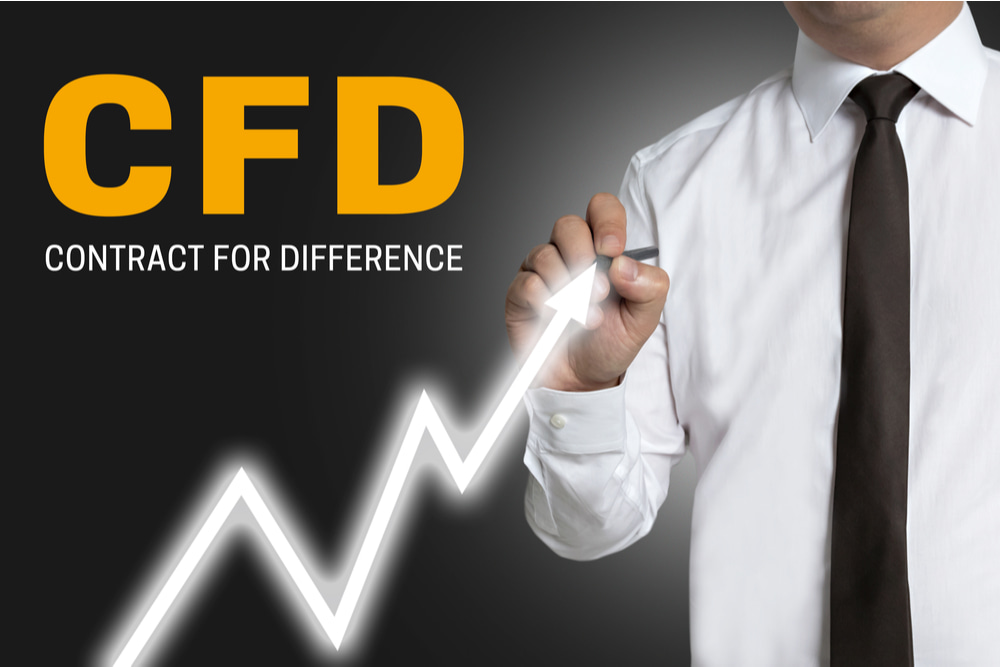 Traders want to boost their online investments and make them work in the best way possible. They try to include every detail in their strategies, learn everything about global markets, attend numerous webinars, analyze statistical charts. However, the most crucial step for ensuring the efficiency of online investments is choosing the right form of trading. While searching for ways to trade online, investors stumble upon the information about trading derivatives. Then, the question arises: "What is CFD trading?" Let's find out that in this article.
How does CFD trading works?
CFD stands for a contract for difference. Today, it is a prevalent form of online investment, which brings flexibility (suitable for novice and experienced traders) and diversity (offering any asset you are willing to trade). CFD trading works the best for those who like short-term investments and do not want to hold a real asset. However, everyone can come up with a strategy that works for them.
How to trade CFDs? To answer this question, we will clarify the following points:
The difference between buying actual assets and CFDs;
Leverage for boosting your buying power;
Risks connected to CFD trading.
Trading CFDs and trading actual asset are entirely different things. In a traditional sense, if you want to own, for example, shares you have to buy a certain number of those on a stock exchange (New York Stock Exchange, London Stock Exchange, etc.) You receive a certificate, which proves that you are the owner of those shares. With it, you get certain privileges, like a fractional ownership of a business or sometimes even voting rights.
So, what is CFD trading now? A such contract is a two-sided agreement between you and the Advisor, which do not impose owning actual shares. Instead, you set a contract that requires paying the difference between the buying and selling price. So, you are not buying a specific number of shares, but the same number of contracts for difference and agree to pay the difference between a share selling price and your buying price. If the cost of the stock goes up, the Advisor, which offers these contracts, gives you the profit, and if the price goes down, you need to cover the losses.
To understand what CFD trading is, learn about the concept of leverage. Many traders see it as a great advantage since it helps to increase the buying power. The conditions of leverage depend on the client classification (retail/ professional). Leverage for retail clients is set by ESMA directive and leverage for professional clients vary from Advisor to Advisor. It also depends on an asset price. The leverage is shown as 1:10, 1:30, 1:50, 1:100, 1:200, etc.
Setting your trade with leverage means that you do not have to pay the full value of the underlying asset. You make an initial investment, and your Advisor covers the rest of the price. So, once the trade goes in your favor, you multiply your profits and can withdraw more money than you invested. Or you can continue to trade and try to catch more financial opportunities. However, leverage is a risky concept. If your trade fails, leverage may increase losses or lead to losing the whole capital.
To find the full answer to the question "what is CFD trading?", you always have to study the possible risks. Since you are speculating on price movements of assets, you should bear in mind that prices may dramatically change every second. Whether you trade
CFDs on stocks
, currency pairs, crypto, or commodities, stay tuned to the last news about political, economic, and social events in the world as they may negatively affect asset prices. The trade may fail, and you will have to cover the losses on your trading account.
How to start trading CFDs online?
You can access global markets with the help of your Advisor. Most Advisorage firms offer multiple tools for traders to craft their financial strategies and prepare for the live market. You can trade Forex pairs, cryptocurrencies, commodities, stocks, and indices via CFDs. Before starting live trading, here are the steps you should make first.
Brush up your trading knowledge
Willing to master your trading skills? Visit the education hub with tons of learning materials at your Advisor's website. There you can find articles, VODs, e-books, tutorials for experienced and novice traders. Those materials can give a clear answer to the question "How to trade CFDs?" as well as on:
Market analysis;
Capital management;
Beginners' strategies;
Trading psychology;
Trading tools.
Do your research, learn the market behavior, calculate possible risks to eliminate the emotional component from your trading strategies. Practice makes perfect, but theory makes you prepared.
Choose your trading platform
Most Advisors offer MetaTrader 4 since it is a robust platform with an excellent reputation. With it, you can experience the power that technology brings to you. Whether you want to trade with your phone, laptop, or tablet, you can still access MT4 and trade online from any part of the world. The platform equips investors with different types of orders, execution modes, analytical functions, and trading signals for a flexible market journey.
Kick off with a demo account
Once you found answers on "what is CFD trading?", you can open a trading account for live market experience. However, we recommend making investments in virtual environment first. A demo trading account comes with $100,000 and is designed for practice that will eventually turn you into an experienced trader.
Quick and smart CFD trading with R1Investing
What is CFD trading with R1Investing? It is an engaging financial adventure. R1Investing is a choice of millions of European Advisors since it offers powerful technology to enhance a trading experience. With us, you can enjoy all the advantages collected in one platform.
On top of that, it guarantees:
350+ assets, including commodities, Forex pairs, cryptos, stocks, indices;
Secure and transparent environment for your deposits;
Fast fund withdrawals;
Superior customer support service.
You do not need to wait to start trading with us. We, at R1Investing, designed a quick registration process for traders to enjoy the excellent trading experience from the first second.
Create your account in 3 simple steps and find out what CFD trading is in practice:
Add your full name, address, and phone number.
Specify the information about your financial background.
Verify your account, providing identification card and proof of residence.
Access 10,000+ global markets with R1Investing right away.


The information provided is for educational purposes only and should not be considered investment advice.
Open Account