What is an NFT marketplace?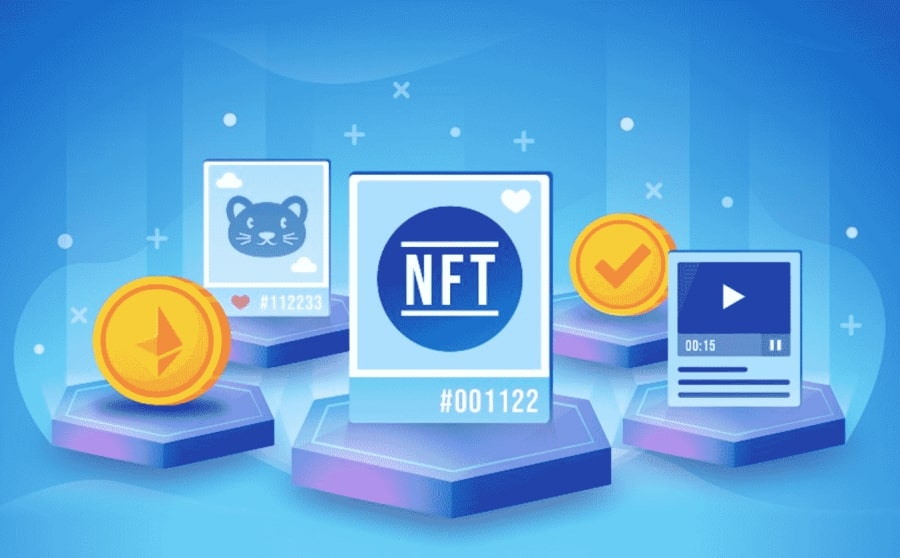 The growth of the overall NFT sales volume in a recent couple of years has been impressive. In 2023 the sales of non-fungible tokens reached a shocking 25 billion US Dollars. Most people still wonder why anyone would spend so much money on virtual assets that do not have any physical form. At the same time, others look at it as a unique opportunity to either make lots of money creating and trading NFTs or put their mind to developing new unique NFT platforms.
NFT marketplace is a trading platform designed to enable digital assets exchange within a blockchain system.
Top world blockchains as a foundation for major world NFT marketplaces
New NFT selling platforms are being developed and launched on different blockchains regularly but let us focus on the top marketplaces in the following three ecosystems:
These three blockchains are some of the most developed systems that exist and create the most favorable environment for NFTs to thrive. The extensive amount of liquidity guarantees consistency, traceability, and reliable infrastructure. Despite increasing GAS fees being a significant problem tightening further progress, and decreasing usability, people continue to prefer the aforementioned blockchain systems to other ones.
Ethereum
Ethereum is a pioneering technology creating an entire galaxy for digital money and trade as well as various global applications. The majority of NFT pioneer projects originated from the Ethereum galaxy. Ethereum was the first blockchain that provided the infrastructure to start NFT experiments. It also created the global NFT standard for non-fungible assets specifically.
Solana
Solana is currently the fastest blockchain globally with the fastest-growing crypto ecosystem. It enables traders to sell NFTs quickly and cheaply within the same system. Despite Solana being a relatively young system, its future looks very promising. It has become the homeland for numerous vibrant collections and highly-priced individual tokens over a short period. Today Solana can offer several extremely successful NFT marketplaces.
Flow
Flow as blockchain originated from Ethereum Dapper Labs. It was established by the creators of CryptoKitties and originally designed for games, applications, and digital assets that backed them up. Flow has been a pioneering force in the development of NFT-based games and applications.
Top NFT platforms
OpenSea
OpenSea is the most well-established platform built on the Ethereum blockchain. It allows its users to create and trade non-fungible tokens easily. Today OpenSea sits confidently at the top among all the other NFT platforms. Since its launch in 2017, OpenSea has shown incredible growth in the user adoption, trading volume, and amount of NFTs listed on the platform. Today it has over 300 000 active users, over 1 million collections, and 34 million NFTs listed and reached 4 billion US Dollars in trade volume.
OpenSea offers the following options for its users:
Users can set up their own customized NFT marketplace within OpenSea, set their own commission fees for the items put for sale, and initiate NFT auctions.
Transactions are finalized without the involvement of a third party or entity to finalize transactions. The system verifies a potential contract itself, and either put a contract through or totally reverts it.
Allows users to comfortably navigate through NFT lists and filter them through extensive sorting options.
Provides links to NFT collection founders' information, leading websites, and social media channels.
Users are able to double-check the authenticity of NFT by verifying its contract address on the blockchain.
Users can look at the entire trading history for either a specific NFT or an entire collection.
Fees on OpenSea
Initially, the OpenSea infrastructure is accessible for users to enjoy. However, it takes a modest 2,5% cut on every transaction or sale processed on its platform.

These NFT marketplaces can be compared to platforms like eBay or Amazon, as they provide their users with a full range of economic capabilities and infrastructure to buy and sell NFTs.