Can Bitcoin Cash outshine Bitcoin? Theories and predictions from the crypto world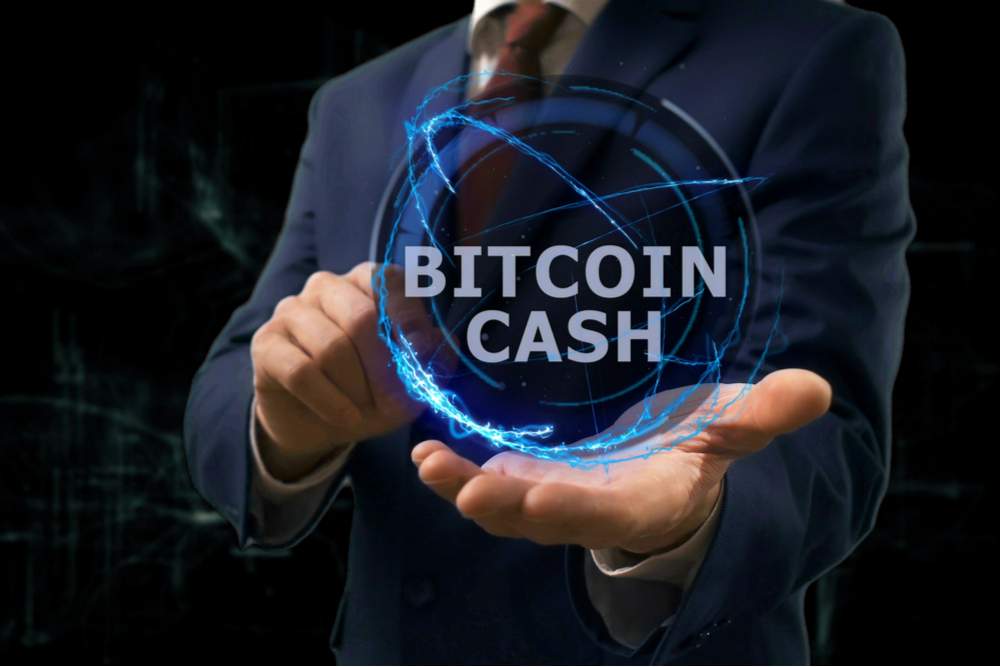 Before Bitcoin Cash (BCH) there was Bitcoin (BTC). Although Bitcoin is still considered by many as the top mainstream digital currency in the world, this reputation may be at risk. In the face of challenges like impractical regulations and tech failures, Bitcoin hit an annual low of $3,963 in late 2018. As always, other coins are pushing to become the world's number one cryptocurrency, and BCH is a leading contender.
Altcoins are becoming more appealing
Cryptocurrencies including Bitcoin, Bitcoin Cash, Altcoin, etc., have received attention from millions of people across the globe thanks to transparency of transactions, protection from double-spending, and peer-to-peer network. That's why the list of cryptocurrencies is getting longer. The prices of digital coins also skyrocketed and assured favorable conditions for trading.
These days, altcoins like Bitcoin Cash (BCH), Ethereum, Dash and Litecoin are getting more attention from investors. They are plugged as being more convenient for everyday use and smaller transactions. Even though cryptocurrency prices for altcoins have been gaining bearish momentum, Bitcoin Cash and Litecoin spiked by over 20% in April 2019. But how do these altcoins measure up against their big brother Bitcoin?
BCH vs. BTC
Let's delve a little deeper into the benefits and drawbacks of Bitcoin Cash (BCH) and Bitcoin (BTC). Because BCH is a clone of Bitcoin, they share many similarities. But like all family members, these two also have their differences. One of the most significant differences is the size of the block. BCH has a block size of 8MB, which is eight times larger than BTC's average block size. This means:
1) More Transactions
2) Faster transaction times
3) Cheaper transactions
BCH and BTC are based on the same codebase and both successfully tackle the issue of double spending. BCH offers instant transactions, which is exactly what Bitcoin's mysterious inventor Satoshi Nakamoto described in his whitepaper. Classic bitcoins may take as much as an hour to move from one wallet to the next.
This doesn't mean Bitcoin is a bad idea
When it comes to digital currencies, individuals and companies need three things: stability, reliability, and progressive technology. BCH is superior to Bitcoin in these areas in many ways, but Bitcoin still has its merits. As cryptocurrency prices fluctuate and currencies fall in and out of favour, BTC has certainly stood the test of time.
Each day with more and more miners willing to get Bitcoins and buy powerful hardware. Those who are not consider mining as an option to get Bitcoins are willing to buy it, even though it is not affordable for everybody. Traders also found their way for crypto investments and use CFDs on digital currencies to catch financial opportunities this asset offers. Bitcoin still has its strong positions on the market. It may also be more suitable to investors, whereby those interested in using crypto for online shopping would likely prefer BCH.
What is expected in the near future
It's tricky to make predictions in a rapidly developing industry. Bitcoin was the first digital currency, and as such has played a fundamental role in the financial revolution cryptocurrency has sparked. With many investors holding onto their initial outlay, it is unlikely that BTC will slide far down from the top.
After all, it's virtual gold
Despite the many benefits it holds, it's not likely that Bitcoin Cash will completely replace Bitcoin. The cryptocurrency market will likely see the two digital currencies going into two distinctly different directions. Still known as 'virtual gold' Bitcoin will likely remain valuable and profitable in the long run, especially to those looking at it as a long-term investment instrument. BCH, on the other hand, may turn out to be more suitable to average users who simply need cryptocurrency to spend without delays and restrictions.
Cryptocurrencies have a unique value. Discover it with R1Investing. It is one of the leading international Advisors, who offers an advanced online platform and favorable trading conditions for millions of traders. To craft effective trading strategies, ROI provides:
Competitive spread;
Regulated trading environment;
Top-notch MT4 available for all devices;
Education materials, including VODs, courses, and tutorials:
Dedicated support managers available 24/5;
Instant access to global markets.
If you believe that CFD trading is an option for you, R1Investing offers 250+ assets for investments, including cryptos, commodities, currency pairs, indices, stocks. Enjoy a trader-focused trading service to discover your financial talent.
Open Account