AUDUSD Correlation | A Top Currency Pair to Trade via CFD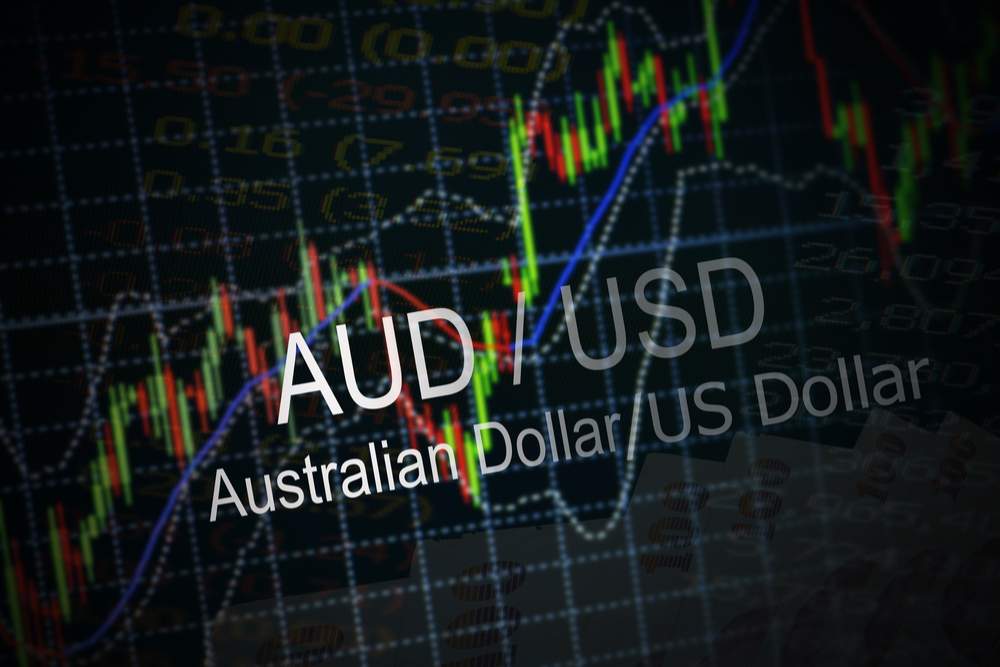 The Australian dollar/U.S. dollar (AUDUSD) currency pairing is one of the most volatile currency pairs in the financial markets. From a volume-traded perspective, both are classified as major global currencies. This currency pair is ranked as the sixth highest pair for trading in the world, accounting for around 7% of all worldwide currency trades annually.
Facts about the U.S. dollar
The U.S. dollar is the major currency in the world and on the Forex market. Its transactions are accepted across the globe. It is a benchmark currency for all Forex traders. Each day over $5 trillion are in circulation on the international exchange market.
The U.S. dollar remains impressively stable over the years. It has never experienced devaluation or hyper-inflation. This is why countries find it attractive to use the USD as a reserve currency. It assures hedging against inflation and provides a secure and stable economic environment.
Trading currencies with the USD is common thing for Forex traders. In fact, AUDUSD,
EURUSD
,
GBPAUD
, USDJPY,
USDCAD
, USDCNY,
GBPINR
are the most trader currency pairs.
Facts about the Aussie
The Australian dollar, also called the Aussie, is the 5th most traded currency in the world. It is known as a commodity currency due to its substantial raw material exports. As a result, the AUD is affected by China and other Asian import markets.
The Australian dollar has a positive correlation to the Canadian dollar (CAD) as both countries are commodity-rich exporters with similar economic structures.
A AUD/USD pair driven by commodities
AUDUSD is considered to be a commodity pairing, which involves currencies from countries that have large quantities of raw materials. This currency pair is highly dependent on gold which is the commodity that serves as its catalyst.
The impact of gold pricing is very different on each currency. In terms of the US dollar (USD), gold has an inverse relationship. Contrary to the appreciating value of the Australian dollar (AUD), which is positively associated with robust gold pricing.
In addition to being commodity driven, AUD against USD has been a vehicle by which to execute a carry trade. A carry trade is one in which an individual borrows money at a low interest rate and reinvests the borrowed capital in an asset that will provide a larger return.
How it appeals to investors
Traders and investors are attracted to the AUDUSD currency pair because of several reasons. First is the liquidity of the pair which appeals to intraday traders who are looking to implement strategies aimed at profiting from short-term exchange rate fluctuations. And second, investors who take positions in the AUD/USD has a goal of achieving long term capital appreciation.
The interest rate set by the Reserve Bank of Australia (RBA) has been among the highest in the industrialized countries and the relatively high liquidity of the AUD has made it an attractive tool for traders looking for a currency with the high potential. These factors made the AUD very popular among forex investors.
Trade with AUD/USD currency pair today
AUD vs. USD can be one of the prime candidates for active trade in the Forex market. If you are interested in trading this currency pair, access r1investing today! We offer various trading assets you can choose from, including a variety of major currency pairs.
We deliver a wide range of advantages to those who decide trade with r1investing:
Major and rare currency pairs to strengthen trading portfolios;
Tech-inspired trading experience;
Tons of learning materials about the Forex market;
Quick registration process;
Assistance managers with a high level of expertise.
Start your trading journey. Open an account at r1investing.


The information provided is for educational purposes only and should not be considered investment advice.
Open Account