Will Cryptocurrency Prices Rise or Fall?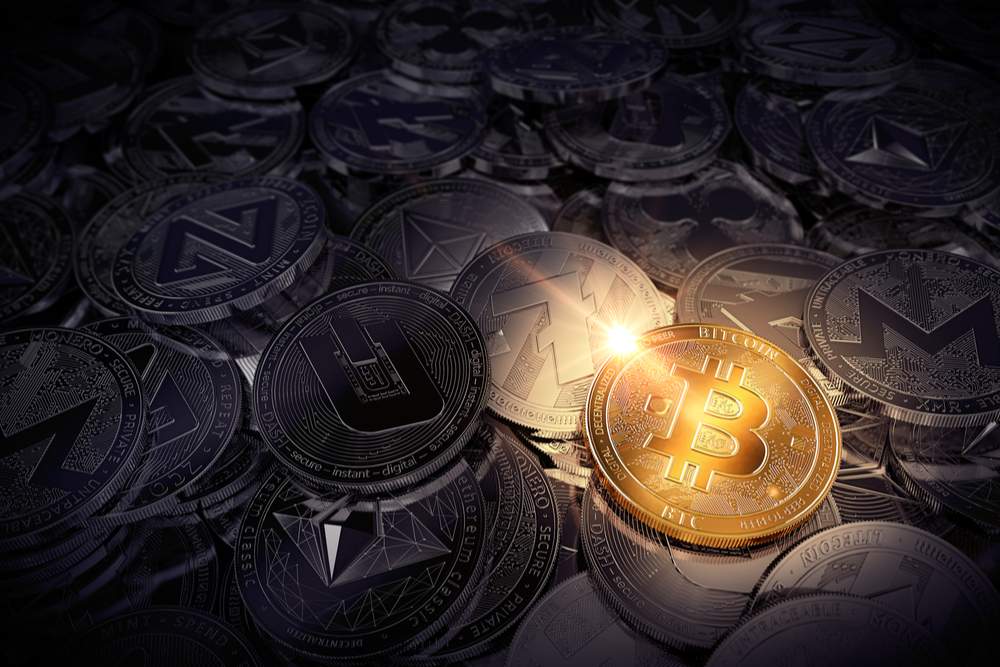 If there is one thing certain about cryptocurrency prices is that they will always be marked by market uncertainties.
In late 2017, investors rode the high waves of Bitcoin craze, which bolstered cryptocurrency's market capitalization to a jaw dropping $830 billion. Fast forward to April 2018, the popular digital coin suffered a massive decline in its market value, which saw its prices slump from $19,000 to $7,000.
This set a bad precedent to the fate of other cryptocurrencies and it raises the inevitable question: are cryptocurrency prices heading towards a big rebound or a continuous collapse?
What affects the value of cryptos?
At first, let's see what affects cryptocurrency prices. Digital coins are different from fiat currencies, so there are atypical factors that influence their value, such as their production, exchange, legal issues. However, there are also common factors: for instance, politics, macroeconomy, and natural catastrophes. So, here are some of them:
Supply and demand for cryptocurrencies;
Costs for mining process;
Widespread crypto competition;
Availability of currencies on exchanges;
Government regulations in terms of cryptocurrency sales.
Market players as X-factors
Cryptocurrency prices may have lost billions of dollars in their market value. But the fight of cryptos towards global acceptance continues as they try to resolve crucial issues of usability and security.
Despite all the upheavals, digital coins still maintain their strength. Bitcoin, for one example, remains 10% stronger compared to its pre-explosion stage even when taking into account the weave of declines in the early goings of 2018. Upon looking at Bitcoin as prime standard, traders and analysts are quite certain that in the long run all cryptos will overcome challenges to their survival and cryptocurrency prices will ascend.
With the media hype serving as one of the best launching pad, the buzz and noise from existing and new investors especially in social media would be an x-factor to cryptos' resurgence. The Internet and technology will definitely play a crucial role in helping the crypto market gain more attention in world stage towards another notable rally in cryptocurrency prices.
Future exchanges as another X-factor
Aside from that, futures exchanges' willingness to include Bitcoin contracts will be a big market mover. The CBOE is among the biggest names to carve out major development regarding cryptocurrencies, with its decision to include Bitcoin in its futures trading. Should other exchanges follow-through, cryptocurrencies may receive the much-needed boost regarding the debate on their legitimacy.
To sum up, if these the two x-factors mentioned above work in favor of the embattled cryptocurrency market, then the recent decline could be a sign of transformation in which cryptos will become a major investment channel rather than an indication of an impending collapse.
Seize crypto opportunities with r1investing
Crypto trading may be intricate, but the right partner can bring the right environment for effective investment. At r1investing, Ether, Dash, Ripple, Litecoin, Bitcoin are available for trading via CFDs. But this is not an ordinary broker. It is one of the leading financial service providers in Europe that pays careful attention to trader's need. To power up your trading experience, r1investing offers you:
Low spreads for optimized trading conditions;
Instant, 3-step onboarding process;
Top-notch MetaTrader 4 with a bunch of advanced tools;
Tons of learning materials about crypto trading.
r1investing provides immediate access to financial markets and excellent investment service for European traders. Open a trading account and implement your financial strategies wisely.
Open Account