Boosting Portfolios and Terminating Risks Through Short Term Investments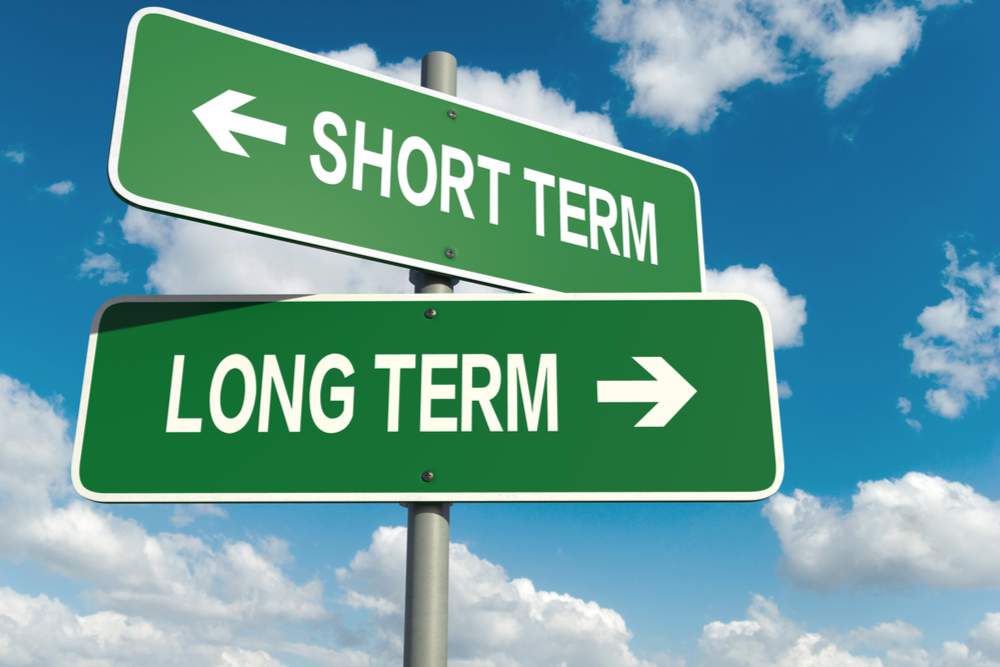 In today's world, we can confidently say to that we are living in times of uncertainty. In the world of finance, uncertainties can spell doom to investors if they don't handle the volatility and uncertainty well. To reduce these risks, investors can turn to short term investments, which are known for their ability to boost portfolios while mitigating associated risks.
Short but Sweet
Short terms investments are generally those types of investments that last less than three years. Among them are treasury bills, money market funds, savings accounts, short term bonds, and certificate of deposits, which are known for their ability to be easily converted into cash. In addition, contracts for difference, CFDs, are a modern way to trade for those with a short investment window.
CFD trading is a form of investment that allows traders to speculate on price movements of underlying assets. With access to global financial markets, traders can make predictions whether the price of a share, index, currency pair, or commodity goes up or down and see if the prediction plays out. Plus, there is no need to buy the asset itself. This type of investment works out for both long-term and short-term investments.
Why short-term investments can or cannot play out
During months, weeks, or even days, the potential of short-term investments may skyrocket. And this is the crucial factor that makes traders buy or sell financial instruments within a short period of time. Sure thing, there are also some risks. For instance, the volatility of the stock market can make a negative impact on investment strategy. Unpredicted political or social events can dramatically change the price of a share, and investors have a high risk of losing their money.
With the recent uncertainty in the markets due to political jitters across the world and the mess known as Brexit, a lot of investors have looked into short term assets. Short-term investments are known for their high level of liquidity.
People also take advantage of rising interest rates. In the United States, its key interest rates have been on a fast pace, making short term investments like savings account and treasury bills more attractive to people because it potentially increases the chance for higher returns.
Moreover, in the United States, for example, short term assets are mostly protected by the regulations from the Federal government. This reduces the chances of losing the money, making their market value more stable.
Futures day trading might be a good venture for short term investors. It is an activity where you place your positions at the opening and closing of the bell. Though it sounds easier, it takes a lot of discipline and knowledge to be able to maximize returns.
Short term investments present unique opportunities to people and they are quite fit for investors who are afraid to take risks for long periods of time. Unlike long term investments, they are not a reliable reference for the future performance of an asset as they covered only 1-3 year period, which does not generate enough data essential for market analysis.
Conclusion
The game of investments can be always tricky. Whether you prefer the short term or long term horizon, you can lose your money when emotions take over and wrong decisions are carried out.
Short term investments have their pros and cons and markets have their ups and downs. Consider managing your portfolio efficiently while controlling your emotions and you can do well in a long run.
Short-term Investments with CFDs
If you are interested in using short term investment to boost your portfolio, CFDs might be an awesome option. Here at r1investing, you can trade with CFDs to take advantage of short-term changes in asset prices. Our powerful platforms let you open and close positions quickly with precision.
And at r1investing, you have a great choice of assets including CFDs on stock shares like Tesla, Apple, and Sony; CFDs on commodities including crude oil, silver, and coffee; CFDs on cryptocurrencies including bitcoin, ether, ripple and BABcoin; forex CFDs on a choice of currency pairs including interesting pairings such as USDZAR, EURTRY, and NZDCHF; and index CFDs such as MIB 40, IBEX 35, FTSE 100, and Nikkei 225.
Whether you want to trade shares for the short term or a different time horizon, CFDs let you gain exposure without an obligation to purchase (and sell at a later date) the underlying asset. In addition, with CFDs here at r1investing, you can use leverage to pump up the power of your trades, go short or long , and use our interesting and helpful education area to boost your trading knowledge and skills.
Interested in trading with CFDs? Sign up now to get started.
Open Account