Gold as An Investment Asset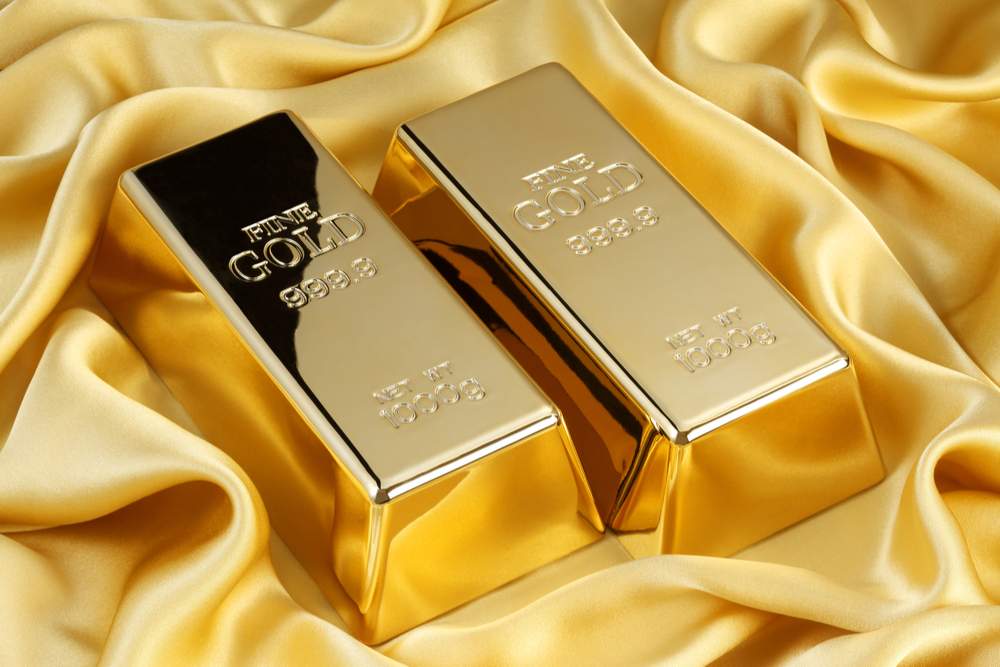 Buying gold as an investment asset is not a new experience. However, investors of the 21st century may wonder if investing in gold is still worthwhile. And while all investors must make decisions for themselves about the best assets for investments, gold has not lost its shine as a potentially good investment option. (Before we go on, let us just remind readers that YMMV. Discuss with a professional financial advisor your financial plans and find out whether gold would work for your investments.)
Gold can be a volatile safe haven
According to Wikipedia, gold is the most popular precious metal bought as an investment asset, with many who trade it doing so to diversify trading portfolios and reduce risk. Gold prices are not fixed, and its volatility may make it a desirable asset. Many people think of gold as an investment option that protects funds or acts as a safe haven.
All through history, gold has been used as a currency equivalent, and many countries based their own currencies on gold, which was known as the gold standard. Since 1971, the United States untied the dollar from gold, but many countries continued tying their currencies to this precious metal. The Swiss Franc was the last main currency to separate itself from gold, in 2000.
Gold's rarity and density make it valuable for jewelry business as well as for industrial purposes. It is also crucial for the economy, especially for import and export. That's why investing in gold is a smart trading move: it may protect your funds from economic disturbances or price decline. Because of such reliability, choosing gold as an investment option works for various strategies. Investors may use it for options or futures trading, for short-term or long-term strategy. It is suitable for those who only start trading as well as for those who have years of experience.
Gold prices are based on the same economic factors as other assets, such as supply and demand. Because gold is mined from the ground, it is believed that there is a finite amount of metal. Having a finite amount could certainly play a role in its perceived value as a fixed amount would typically increase demand. In addition to buying gold as an investment, many people buy gold jewelry and other decorative items.
Investing in gold jewelry, bullions, and CFDs
In fact, in recent years, jewelry accounts for about 60 percent of the yearly demand for gold. Buying and selling of used jewelry as a way to recycle gold has become a big industry in the last several years. Some people choose to sell their old gold jewelry for cash.


Traditionally, people who wanted to use gold as an investment asset bought big gold bars, called bullions, or coins. In 2003, gold exchange-traded products were launched on the Australian Stock Exchange and
traded like other shares
on the
world's stock exchanges
. These products can contain a variety of funds and notes all related to gold. These are convenient ways to buy gold as an
investment asset
and gain exposure to the precious metal.
Another option for buying and trading gold is with gold
CFDs
. These let investors select if they believe gold prices are rising or falling and trade on that belief. This can be advantageous as gold prices can rise and fall and being able to trade when you believe prices will go down can work for some traders.
Why trade gold with r1investing?
At r1investing, you can find out more about trading gold via CFDs. ROI a trader-focused online broker that encourages investors to discover their financial talents. Regardless different experiences and skills, traders can make the most out of trading with ROI thanks to:


Competitive spreads for more chances of higher profits;
Regulated and transparent environment for secure transactions and data privacy;
Trading platform MT4 for using the most powerful tools;
Education center for mastering trading techniques;
Expert support managers for quick and effective assistance.
Discover the diverse world of trading with an excellent service provided by r1investing.
Open Account