How to trade stocks with maximum outcome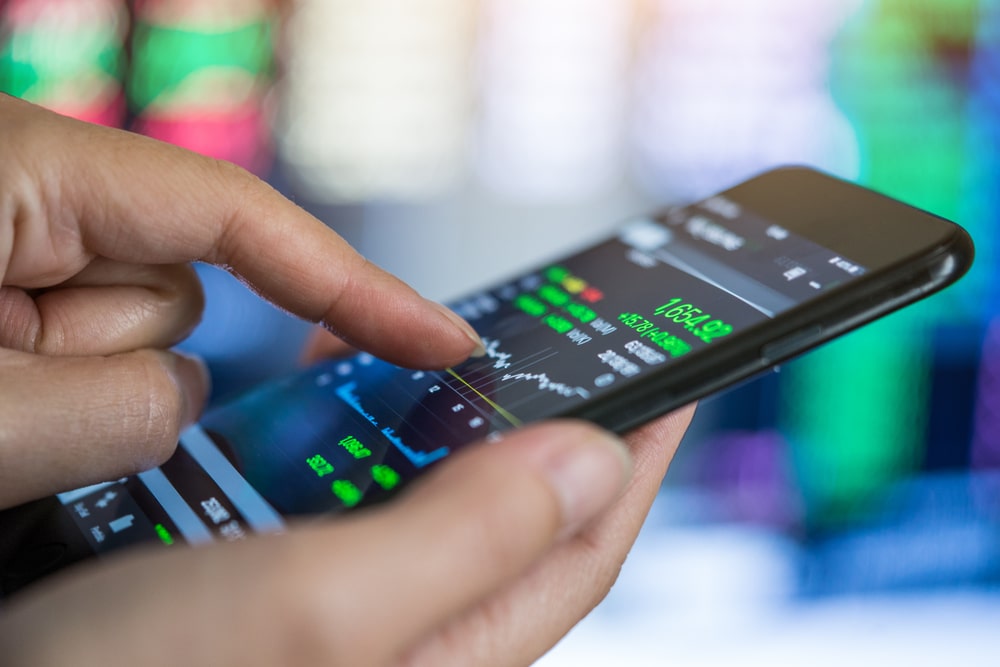 Investing in stocks is an attractive way to become part of the world's best-known companies. However, not every investor knows how to trade stocks efficiently. It takes time to understand market trends, learn trading basics, figure out which company stocks are better to add to your financial portfolio.


Shares have always been tempting financial instruments. They are time-tested assets with international tradability. Today stockholders have the freedom of investing because the digital era offers effective and secure options for it. You can trade either within a trustworthy environment on the stock exchange or online with regulated brokers. Let's figure out how to make your stock investments work for you.
How to master stock trading online
To understand how to trade stocks, you have to learn a few basics:


How to trade stocks with an online broker?
What should one of the top-rated brokers offer?
What are stocks?
Before you learn how to trade stocks, you should understand what they represent. Stocks are the type of securities that let you have a fractional ownership of the company. That means you can share the profits of the corporation in the form of dividends. Businesses can dictate their rules for ownership, and this is why stocks can be divided into different classes. Thus, the value of shares and their privileges may vary.


There are two main types of stocks:
Common stock gives stockholders the rights to get a part of the company's profits and participate in the voting process regarding the membership of the board of directors and company policies.
Preferred stock is considered a hybrid instrument and can include some features from the first type, but they don't usually give the voting rights.
The stock market is diverse and offers a vast array of securities. Moreover, it is a safe environment for traders since it is supervised by the government. This is why traders can be sure that the prices are fair, the trades are transparent, and the market participant won't break laws. Today the market is available online, which makes trades more convenient than ever before. Plus, CFD trading is an attractive option for those who want to know how to trade stocks on the web.


What is CFD trading on stocks?
For the understanding of how to trade stocks online, you have to learn about
contracts for difference or CFDs
. Today most traders prefer this type of investment because it allows trading derivative financial instruments. Thus, you do not have to own stocks physically. Instead, you can speculate on their price fluctuations. Traders need to predict whether the price will go up or down and wait for it to play out.
The main advantage and concurrently the risk of CFD trading is leverage. Online brokers give 1:10, 1:50, 1:100, or 1:500 leverage depending on the conditions of your trades. With it, trading stocks becomes more accessible because you can make your initial investment, and the broker will cover the rest of the price for a position. In case the deal is successful, the leverage helps to have higher profits. But in case the trade fails, it draws significant losses.


Another risk of CFD trading is connected to the unpredicted nature of the stock market. It may be relatively stable compared to the cryptocurrency or Forex market. However, prices may change any second, since they depend on geopolitical, social, and economic events. In case of any instability, prices might fluctuate chaotically. Hence, your prediction may not work out. Taking risks into account is essential for the understanding of how to trade stocks.
How to trade stocks with an online broker?
There are a few essential steps that you have to do before entering the stock market. They help to develop a practical financial plan, enhance your trades, and warn about the risks. Here is what you should do.
Polish your trading knowledge for effective strategies
Your trading journey has to start with learning how to trade stocks. Many online brokers provide educational materials such as tutorials, courses, videos, webinars, ebooks, etc. Those materials fit both seasoned traders with their expert knowledge, as well as novice investors who need to find out the basics of stock trading. With them, you can clarify the information about market analysis types, trends on the market, going short and long, spread and
margin trading
, calculating pips, and many more.
Create a trading account for trading with the broker
To start investing in stocks you need a trading account. With R1Investing, you can do it quickly following 3 steps:
Fill in your full name, address, and phone number.
Proceed to a quick questionnaire to specify your background and financial experience. It helps us to set up an account that fits your skills.
Finish your registrations with adding your identification card and proof of residence for verification.
Once your account is ready, you can make your first deposit and speculate on stock price movements.
Launch the platform for powerful trades
One of the reasons is a standard platform for trading is that it brings the possibility to make a thorough technical analysis. With this feature, you can make an informed move by detecting specific trends and patterns of the market of any complexity.
Practice on a demo account for experience
Put all your trading knowledge to practice with a demo account. It allows trading in real-time but without any deposits: a demo account comes with virtual money. The functionality of this account helps to feel a real market experience: make predictions, follow the price movements, use technical indicators. It helps you to boost your expertise on how to trade stocks before going to a live market.
What should one of the top-rated brokers offer?
Among thousands of online brokers, you'd better choose a regulated one that offers trader-focus service, compelling environment for your online investments, and can provide materials to brush up your knowledge on how to trade stocks. R1Investing has won the loyalty of its clients thanks to the focus on innovation, powerful technology, and transparent trading conditions.


R1Investing is a regulated broker licensed by CySEC, that's why you can be confident about the security of your transactions.
We guarantee tight spreads for trading with the maximum outcome.
We ensure efficient assistance thanks to a team of dedicated support managers.
We offer a plentiful educational center with tons of learning materials.
Create an account to enjoy the advantages of trading with R1Investing.


The information provided is for educational purposes only and should not be considered investment advice.
Open Account