Amazon stock CFDs; how to trade the popular financial asset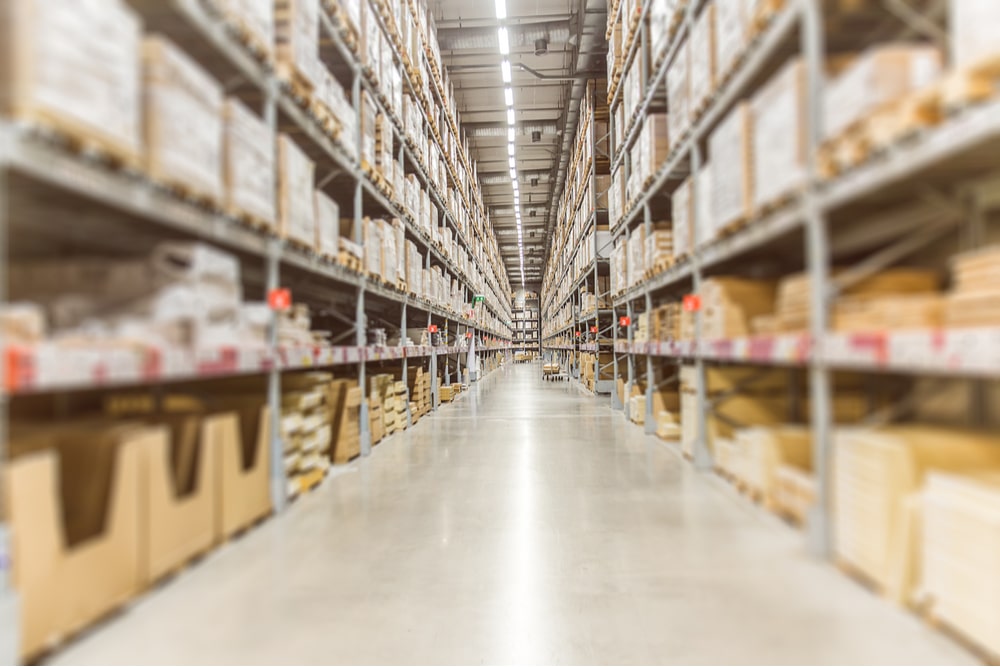 Amazon.com, Inc. is a popular information technology (IT) firm with head office in Washington, USA but has numerous offices and facilities across the globe. As of today, it is the largest Internet firm in the world in terms of revenue and the second largest private employer in USA. Its brand 'Amazon' is widely known as a large multilingual e-commerce website where clients from all over the world can shop online. But Amazon also owns other business ventures such as cloud computing, artificial intelligence, multimedia streaming, etc. Google, Amazon, Microsoft, Apple, and Facebook are collectively referred to as 'the Big Five', Big tech or Tech giants. This is because they are the biggest and dominant companies in the United States IT industry and each has huge revenue running into billions of dollars every year.


Amazon was founded by Jeff Bezos in July 1994 while working in his garage in Washington, USA. At first, the company website was launched as an eBook marketplace where merchants and buyers can trade books. Later, it expanded to other items and business ventures. Over the years, the company has grown through various product launches and acquisitions to become an online hub for many products and services.


It has been announced that Jeff Bezos chairman and chief executive officer of Amazon, will vacate his office by the third quarter of 2022 to make way for the chief executive officer of 'Amazon web services'; Andy Jassy to take over. Jeff Bezos will become the executive chairman of Amazon's board.


The company website; www.amazon.com attracts more than 100 million visitors every month. In 2020, Amazon reported a revenue of $386.064 billion aggregated from its various products and services. A huge chunk of its revenue comes from third party sellers who list and sell their products on Amazon. There are also advertising packages for sellers to improve the visibility of their listed products.


The products and services offered by Amazon are numerous. Amazon owns the following business segments:
Amazon Prime
This is a subscription service that gives clients access to value added services like fast delivery, discounts, free services, etc. to paid subscribers. It is available in selected countries (currently about 20) and has over 200 million subscribers. Since July 2015, Amazon has held its annual Prime day on which massive discounts and deals are given exclusively to Prime subscribers.
Amazon web services (AWS)
Launched in 2002, this service provides cloud computing platforms and application programming interfaces (API) to institutions and individuals. It has grown to become one of the biggest players in the cloud computing industry.
Amazon Kindle
This comprise of a line of e-reader devices which can be used to purchase, download, and read eBooks, newspapers, magazines and general electronic media content. Amazon owns both the hardware and software of these devices including an electronic 'Kindle store'; which holds over 6 million eBooks. Today, Kindle apps are available for other devices such as Android, iOS, Windows, etc.
Amazon Fresh
This is a grocery delivery service operated by Amazon on fresh.amazon.com as a subsidiary. In the past year 2020, the service expanded to physical stores as about 9 Amazon Fresh shops opened in USA. The services are only available in most prominent US cities and a few other cities in Europe and Asia such as Hamburg, Rome, Milan, Tokyo, Berlin as well as some towns in India and Singapore.
Amazon Drive
Just like its competitors; Microsoft OneDrive and Google Drive, Amazon Drive is a cloud storage subscription service that allows subscribers to safely store and share their digital files, pictures, or documents. Launched since 2011, the service is available on multiple devices. Clients who have subscribed for 'Amazon Prime', gets free unlimited photo storage. Photo printing services are also available.
Amazon Studios
This Amazon subdivision is into television series, movie production and distribution. It creates video content and distributes them through theatres and Amazon Prime video; an on-demand video streaming service. Amazon prime video was launched in 2006 and boasts of about 175 million subscribers as of April 2022.
Amazon's stock (AMZN)
Amazon's stock is listed and traded on the NASDAQ stock exchange. It is a component of the S&P 500, S&P 100, and NASDAQ 100 indices. Its initial public offering (IPO) was held in May 1997 at a share price of $18. In 2018, Amazon stock market value hit a record high of one trillion dollars; which made Jeff Bezos chairman of the company, one of the richest men in the world. According to Yahoo Finance; Amazon stock has a market cap of about $1.73 trillion and its share price has a value of about $3,421.77.


Stock market investors can own part of the company by buying Amazon stock (AMZN) equities from the stock market. In fact, AMZN stock has experienced significant growth over the years as its share price has soared from a meagre $18 to over $3,000.
Exchange traded funds (ETFs)
An Exchange traded fund is a basket of financial securities that are grouped together and traded on an exchange just like stocks. According to ETF.com, there are about 287 US traded ETFs that contains AMZN stock as one of the securities in the basket. You can find various ETFs that hold AMZN shares in different percentages; for example, the SPY ETF holds 4.4 million Amazon shares while the ONLN ETF has up to 24.96% of its basket allocated to Amazon stock. One advantage of ETFs is diversification, low fees and taxes but it is risky and you may lose your invested capital.
Amazon stock options
A stock option is a financial contract that gives the holder the right, but not the obligation, to buy or sell the underlying stock at a specified price on or before a stated date. Put options enable the holder to sell while call options is for buying, but the holder may decide not to deal. Options are derivatives whose prices are derived from the actual stock prices but it is only a contract mainly used for speculation or hedging. Trading options are risky and you may lose your money.


You can trade AMZN stock options over-the-counter through some online brokers or on the NASDAQ exchange.
Stocks CFDs
Contract for differences (CFDs) are financial contracts between brokers and traders in which the difference between the opening and closing price of an asset is exchanged without ownership claims. It is a financial instrument that allows traders to speculate on the fluctuating prices of financial securities without actually buying and owning the traded assets. You can trade CFDs through online CFD brokers who offer trading platforms on which trade positions can be opened and closed. For each asset, there is a bid and ask price which is usually derived from the actual price of the underlying CFD.


Stocks CFDs allow traders to try to predict the price direction of company stocks only without owning or trading the real equities. For example, if you analyze the market data and believe that Amazon stock price will go up, you can trade its stock CFDs and attempt to profit from the price difference from your entry price to the closing price. But, trading CFDs is risky because if the stock price declines instead, you are likely to suffer losses. The prices displayed on the platform are derived from the prices of Amazon in real time as it is traded on the NASDAQ exchange. So, you will not be able to trade Amazon stock CFDs when NASDAQ is closed.
Trading stocks CFDs with R1Investing
There are several online brokers who offer stocks CFDs but not all of them are reliable and regulated. R1Investing is an award winning Cypriot CFD broker that offers more than 350 CFDs in stocks, indices, cryptocurrencies, forex and commodities. The broker offers technologically advanced platforms for trading and analysis of the markets as well as a digitally secured trading environment. Trading fees are competitive and all orders are executed immediately courtesy of modern technology. If you want to start trading CFDs with R1Investing, follow the steps below:
At the far right hand side of the top of every page is the 'open account' button. Click on it to input your personal data in the registration form that displays. More info like source of funds, trading knowledge, experience, etc is required.
Upload your KYC documents; a government issued identity card and a utility bill and wait for approval. R1Investing staff manually verifies all KYC documents before approving live accounts.
From the list of payment options available to you, you can transfer your trading capital to R1Investing. The deposited funds will reflect in your new account. Card deposits are instant but bank wire transfers may take a few days. Online payment options such as PayPal, Skrill, Neteller, online bank apps, etc is also available depending on your location.
When your account is approved, choose your preferred trading platform and you can start trading.
R1Investing also offers trading tools and educational content to improve its traders' knowledge. However, beware that by trading CFDs, your capital is at risk as you may lose your invested capital if the market prices go against your predictions.
Why should I trade Amazon CFDs?
Reduced trading capital
CFDs are traded on leverage which helps to reduce the capital requirements of any trade. Leverage enables traders to open trade positions that are more than their deposited funds. It is expressed as a ratio of the deposit required to the maximum market exposure obtainable. For example, assuming a share of Amazon stock has a cost of $3,400. On a leverage of 1:5; a retail CFD trader will be required to have a deposit of about $720 in order to open a buy or sell position on the asset via a broker's platform.


But Leverage is notoriously referred to as 'a double-edged sword'. Why? The answer is because just as it amplifies market exposure and potential profits; it equally amplifies losses if the trade goes against your position.
Convenience
Trading CFDs is more convenient for traders than most other investment and trading choices. This is because of the ease of access and profit potentials associated with it. For instance, all you need to start trading is a small sum of money as capital and an access device like a Smartphone or computer with internet connection. The majority of the infrastructure needed to execute trades is provided by the CFD brokers. You can trade from anywhere and at your convenience.
Summary
Amazon is a renowned technology website that offers online retail shopping services, cloud computing, media streaming services, and various consumer products. It produces and markets Kindle electronic devices, sells Prime subscriptions, delivers groceries and so much more. From a humble beginning as a digital eBook store, Amazon has become a multinational tech giant and one of the biggest companies in the world. The blue-chip company shares are traded on the NASDAQ exchange and have a market cap of over $1.7 trillion. Its impact on the US economy and IT sector is huge as it employs over a million staff and creates job for numerous smaller companies who take up logistics of orders and its advertising packages.


You may trade Amazon stocks via the stock market if you wish to own equity shares of Amazon.com, Inc. You may also trade ETFs that has AMZN as part of its basket. Options and CFDs are ways of speculating on the price of Amazon stocks without buying its equity shares. CFDs are convenient, less capital intensive and fully supported with trading aids, knowledge base and analysis. But, they are risky; instead of potential profits, it is far easier to incur losses especially when your predictions are wrong or in times of market reversals.
FAQs
Can I buy 1 share of Amazon stock?
Yes, of course! Investors decide the size of their investment and most brokers have no objections. In fact, some brokers offer fractional shares where investors can buy and own less than a share of the company. So, you can even own half a share of Amazon or less.
What happens when you buy stock CFDs?
When you buy a CFD, you are speculating that the stock quotes of the underlying company will soar higher but when you sell a CFD, you are predicting a price decline. If your analysis and forecasts are right, you are expected to earn potential profits but if you are wrong, then you are likely to suffer potential losses. With CFDs, there are no retail sales or purchase of any physical products or assets.
Does Amazon pay a dividend?
According to Forbes Amazon is yet to pay a dividend to its investors despite its operating profit surge over the years. Rather, the IT firm chooses to use the generated revenue to pursue expansion projects and acquisitions. But investors still expect that after the expansion phase, the company may start paying dividends. This however is not applicable to CFDs.
The information above is provided solely for education purposes only and cannot be considered as investment advice whereas the Company accepts no liability for reliance on the said information. Past performance is not a reliable indicator of future results.
Open Account
Open Account