Technologically advanced CFD stock trading with R1Investing
R1Investing lets you trade CFDs on stocks of the world's most famous companies such as Apple, Facebook, Nike, JP Morgan, British Petroleum, and other world economy giants. Whether they profit or fail, you can still dominate the stock market by trading CFDs on their shares. Trading CFDs on shares allows you to try to take advantage of the most important companies in the world.
Start Trading
Stock trading features
Flexibility
Stock market could be pretty wild since stocks are traded by millions every day: high volatility is the source of limitless opportunities in trading.
Control
It's you who' s in control: choosing the company, the time to buy, and the time to sell – all of this is up to your decision making.
Versatility
Stock market is famous for the most profound asset diversity compared to other markets. The risks of stock holdings can be offset in part by investing in a number of different stocks.
No commission
R1Investing zero commissions allow you to concentrate on the most important thing – trading strategies, rather than on doing confusing commission calculations.
Monday to Sunday from 07:00-17:00 GMT
Our dedicated technical support is ready to assist you with any questions you might come across. From the onboarding process to the trading platform updates, you can count on our unparalleled support team.
Regulated financial service provider
R1Investing is best by CySEC. Enjoy trading experience with a best financial services provider.
Open Live Account
How to trade CFDs on stocks
Due to its wide availability and range, the stock market is accessible to every type and level of trader. Like every asset type, stock trading can be risky, and however, when handled correctly, it can sometimes yield you nice returns.
R1Investing offers stock trading through CFDs (Contract for Difference), which enables you to speculate on the future movement of stocks, whether they will rise or fall. CFDs also allow you to trade on both the long and short side of the market without the restrictions that come with the short sale of stocks.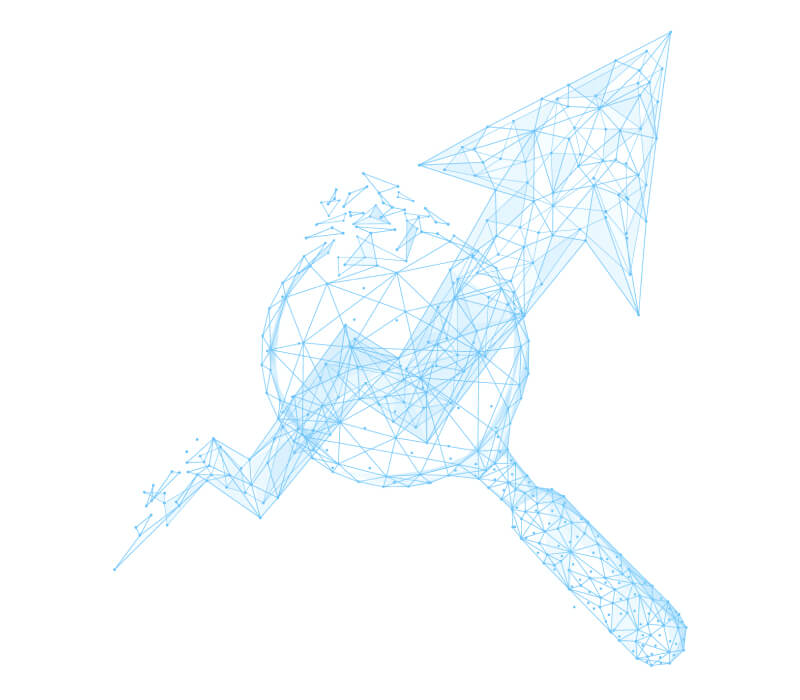 CFD Stock trading with R1Investing
Up or down, loss or profit, the giants of the market or start-ups, foreign or local companies... When trading stocks, you choose the stocks of the companies to trade CFDs on. You are in control. Take advantage of the power of R1Investing's technological solutions and try to earn a lot during the period of corporate relations. With our technical support, technology solutions and excellent educational materials, you can pave your way in CFD stock trading.
Over 30 CFDs on shares of the most important companies in the world
Advanced analytical tools for shared trading
Superior technology that helps you in trading
Transparency of all transactions
START TRADING
R1Investing – Stocks List
Symbol
Description

Trading Hours

Spread

(As low as)

Leverage

(Up to)

3M
3M Co.
16:30-23:00
0.21
1:5
Trade
ABBVIE
AbbVie Inc (NYSE) (USA)
16:30-23:00
0.21
1:5
Trade
ADOBE
Adobe Systems Inc.
16:30-23:00
0.21
1:5
Trade
AIG
American International Group Inc.
16:30-23:00
0.21
1:5
Trade
ALCOA
Alcoa Inc.
16:30-23:00
0.21
1:5
Trade
AMD
Advanced Micro Devices (NASDAQ)
16:30-23:00
0.21
1:5
Trade
ALIBABA
Alibaba Group Holding LTD
16:30-23:00
0.21
1:5
Trade
European Stocks
Symbol
Description

Trading Hours

Spread

(As low as)

Leverage

(Up to)

ADS
Adidas AG
10:00-18:30
0.21
1:5
Trade
AHOLD
Koninklijke Ahold Delhaize
10:00-18:30
0.21
1:5
Trade
AIRBUS
Airbus Group aerospace
10:00-18:30
0.21
1:5
Trade
ALLI
Allianz
10:00-18:30
0.21
1:5
Trade
ASELS-IST
Aselsan Elektronik Sanayi ve Ticaret AS
09:00-19:00
0.21
1:5
Trade
ASTON
Aston Martin
10:00-18:30
0.021
1:5
Trade
Top-class giants market
Stocks are small pieces of a company. The stock price (also called a "share") reflects the value of the company and they don't have a set price, they continually fluctuate. Stocks offer investors the greatest potential for growth over the long haul. Trading stocks of top-class economic giants like Apple, or Facebook means taking part in these companies' performance on the market.
As with any other assets offered by R1Investing, CFD trading on stocks is low-cost, meaning you don't have to pay high commissions, which enables you to diversify your portfolio and plan up your trading strategies in no time.
Open Trading Account
Top-class giants market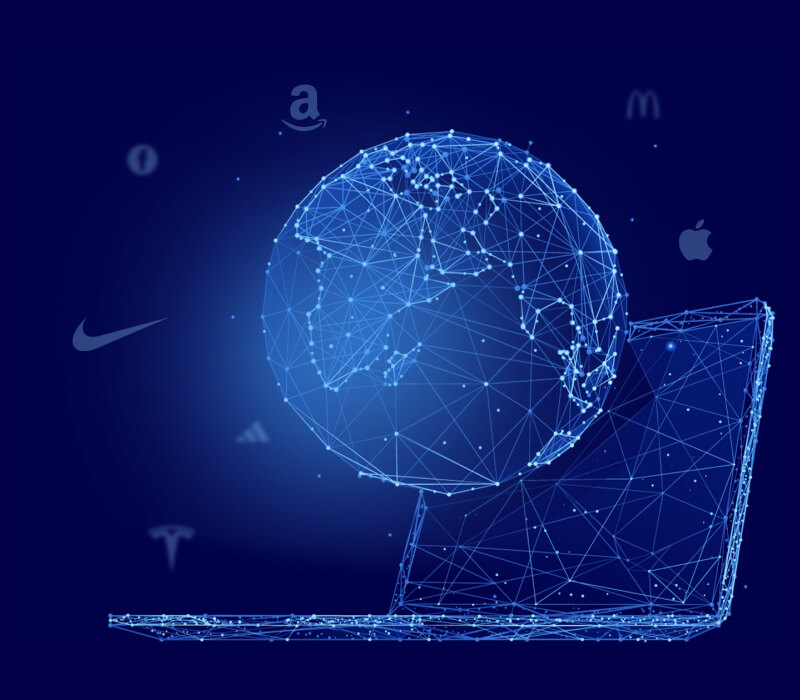 Unleash your trading potential with the power of technology
Online stock trading can be brought to new heights with tech solutions offered by R1InvestingCFDs on shares of the most influential companies using a trader-focused platform designed for quick and intuitive market decision-making.
CFDs on shares allow traders to try an alternative method to get closer to any leading company from any industry with the help of an online Advisor and without the need to rush to the stock exchange for opening a trade. Many corporations offer their shares for CFD investors. Manufacturing, media, real estate, financing, automobile, and any other public firm in another industry issue shares for investing on the stock market. Such tech giants as Facebook, Microsoft, Alphabet, Intel, and many others also arranged an initial public offering and launched their stocks on the share market.
Intuitive and user-friendly platform for CFD stock trades
Investing in share CFDs online can be done with maximum flexibility. Stock traders can use multiple tools on a popular trading platform MetaTrader 4 and perform CFD trades with just a few clicks. With a Advisorage account, an investor gets access to a full set of features required for developing and executing trading strategies.
If a trader is willing to perform the day trading method or any other investment strategy with CFDs on shares, MT4 provides:
Pending and market orders for a convenient trade

Limit orders for cautious online stock investing via CFDs

Technical indicators for market analysis on company shares

Analytical functions for market data research and timely actions

Interactive charts for examining share price quotes before a trade

Demo account for CFD stock trading practice without depositing money

Latest news and information from the financial world
If the desktop version of MT4 does not suit your trade style, you can try WebTrader – a web version of the trading platform. Traders can access the web platform with the same retail investor accounts to open and close a position and trade stocks via CFDs and get an excellent browsing experience. Investors can deposit money and trade CFDs on shares without sacrificing the features of the desktop app. Whether they want to apply a market order or a limit order, use charts or timeframes, these features of the web app are available at any time.
Take trading everywhere with you in mobile apps
Enter financial markets and open a position anytime and anywhere. R1Investing is an online Advisor that makes investing in company stock CFDs even more accessible for its clients, providing its services via mobile apps for iOS and Android. Traders can open buy and sell positions with CFDs on various shares, make market research and analysis, find out the latest financial data, deposit funds, and many more on-the-go. The apps are working 24/7 for investors to try to enter the stock market at the right moment to open or close a CFD trading position.
Stock trades via CFDs with a client-oriented service
Online trading with CFDs brings new opportunities for traders who want to open a buy position via CFDs on shares without actually owning them. Opening buying and selling positions on company stock CFDs require less money for a Advisorage account deposit because of leverage. Leverage can increase buying power when trading shares CFDs, but it also entails the risk of losing invested money and even magnified losses.
CFDs are derivative products, meaning the contract derives its value from the underlying share. Investors trade by speculating on rising and falling values of underlying stock offered by Advisors. Online trading via CFDs on shares allows investors to open a short and long position, craft long-term or short-term strategies, trade without a fixed expiry date, use them as an investment vehicle, and hedge funds.
As with any other derivative products, if investors want to open a buy position via CFDs on shares, they should learn about the possible risk they can stumble upon on share markets. Prices on the market are affected by economic and political events, so they can change any second, harm trades, and lead to losing money. It is important for investors to craft a risk management strategy before deciding to open either a buy or sell position with shares CFDs.
CFDs on stocks of major companies offered by R1Investing
R1Investing allows opening new trading horizons for everyone who wants to start trading stocks CFDs. It is a popular that provides services enhanced with innovative technology. With a R1Investing trading account, traders get access to a wide array of CFDs on shares from leading companies. They can diversify an investment portfolio, broaden market exposure, and trade with confidence.
R1Investing is one of those online Advisors that offers a smooth start for those who opt for investing in share CFDs. Whether our clients want to open either a buy or sell positions with derivative products such as CFDs on share markets or other markets, we give all the necessary services for trading.
Traders can set up an account in 3 quick steps.

Access to a trading account is possible 24/7, access to markets is possible 24/5.

Funds deposit and withdrawal can be made seamlessly (also depends on bank account conditions).

Traders can deposit money using credit cards or various online payment services like PayPal.

Investors can use our trading platform for technical analysis and collecting trading data.

Clients can practice opening and closing a position in a risk-free environment on a demo account.

Education center provides practical information for performing a trade.
Top-notch technology to trade share CFDs
Among many other Advisors, R1Investing turns every trade into an exciting trading journey. Suppose you are willing to start trading with us. In that case, we encourage you to learn trading information, collect financial data and conduct technical or fundamental analysis, practice on a demo account before depositing money and trading live.
Among many Advisors that exist on the Internet, R1Investing guarantees transparency, innovative approach for a CFD trade, safety of your funds, privacy of your personal data, and fair conditions. In case you decide to choose R1Investing of all the online Advisors, you may experience a whole new level of high-tech trading.