Some things you need to know about investing in cryptocurrency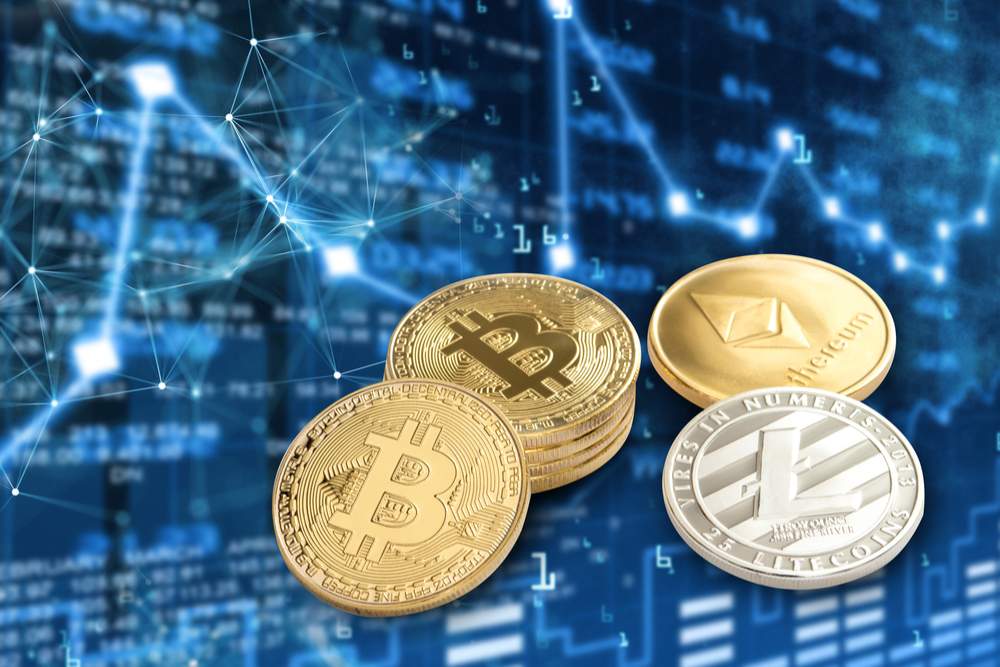 Whether you have thought about investing in cryptocurrency for a long time or it is an idea that sprang up recently, there are some things you should know before getting started. First of all, cryptos are new and different, and exciting, which is part of the reason everyone is talking about them. Then there are the prices, from rising Bitcoin late in 2017 to falling Bitcoin in Q4 2018, crypto prices are always changing.

Can you get rich with crypto trading?
Consider yourself warned. While some people got rich investing in cryptocurrency, most people have not. That is due to the crypto volatility. Cryptos are the poster child of volatility, which is not necessarily a bad thing. If you are keen to make your portfolio diverse, especially if you feel volatility adds to your holdings, these digital assets might be a good addition.
While Bitcoin, founded in 2009, is the father of all the cryptos, he is not the only one. You may have heard about some of the others…Ripple, Ether, Dash, but you probably haven't heard of all of them. That is because there are now nearly 2500 cryptos trying to make their way to the big leagues. Some cryptos are similar to Bitcoin, some are very different, but all that choice makes investing in cryptocurrency a cool prospect.
What makes investing in cryptocurrency different from investing in other assets is that they are a different kind of currency. True, when you trade cryptos, you are trading them compared to the main national currencies, called fiat currencies, like the US dollar. But they are not centrally managed and are not backed by anything of value. Cryptocurrencies are decentralised, and their trades are recorded, mostly anonymously, on a ledger called the blockchain.
Blockchain technology has been a big player in the advent of cryptos. Most blockchains are public or permissionless, which ensures transparency and trustworthiness of transactions. So, if you're going to make a deal with another person and they need to pay two Bitcoins to you, you can verify if the person really has them. Yet, there are also private platforms where this scenario does not work.
With many pundits arguing if the blockchain will bring an incredible range of changes and innovations to technology, commerce, banking, etc., it is still believed to be a promising solution for many industry activities, not only for investing in cryptocurrency. The blockchain's concept of a distributed database allows maintaining secure records for any digital transactions. It can be used for medical records, documenting provenance, real estate deals, insurance, voting.
Some major global financial institutions are using blockchain to transfer money, citing the blockchains' hacking resistance, speed, anonymity, and so forth.
How do you start investing in cryptocurrencies?
Some people think you need a small fortune to begin investing in cryptocurrency, but that is not the case. One way to invest in cryptos is with CFDs. CFDs let traders predict if the asset is going up or down (going long or short), which might be useful in times of volatility. Additionally, at r1investing, cryptos can be traded for just $250, a good way to test if investing in cryptos is for you.
r1investing is an online broker that has gained an excellent reputation among European traders. It offers a wide range of cryptocurrencies to trade CFDs on, including Bitcoin, Ether, Dash, Ripple, as well as other various assets such as precious metals, oil, currencies, indices, shares. The broker is well-known for its straightforward trading conditions and full-fledged trading environment. To power up trading experience, r1investing offers endless financial opportunities and backs them up with:
Competitive and low spreads
Intuitive and user-friendly MT4 platform
24/7 access to global markets
Regulated trading environment
Account types for traders with different experiences
Knowledgeable support staff
The broker guarantees an excellent investment service so that any trader can strengthen the financial portfolio and become a trading pro. Open account at r1investing and trade with confidence.
Open Account