CFDs Cryptocurrency trading with R1Investing
Cryptocurrency is a true technological breakthrough of the century. Being secured by cryptography, it is nearly impossible to counterfeit or double-spend. No wonder, savvy traders from all over the world are genuinely interested in buying and selling Bitcoin, Litecoin, Ethereum, and other virtual coins. Are you in?
Start Trading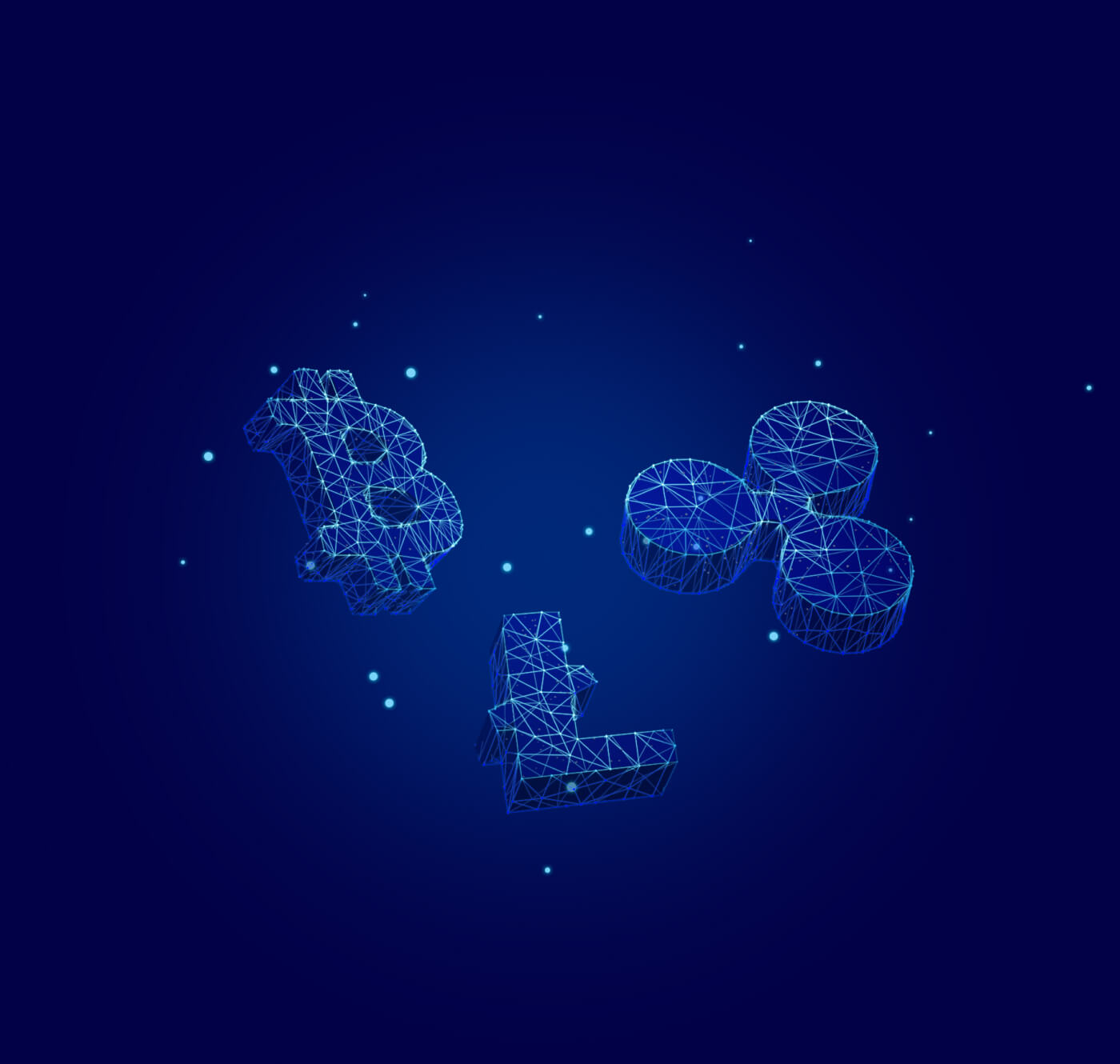 Trading Features
Groundbreaking market
Technologically advanced, volatile market with an impressive daily turnover of more than $5 trillion. Be on the front lines of trading, but mind the potential risks.
Cross-platform trading
PC, tablet, or even your smartphone – choose any device for cutting-edge trading. Your accounts would be fully synchronized; trading tools are all the same.
Regulated financial services provider
R1Investing is best by CySEC. Enjoy transparent trading experience with a best financial services provider.
No commission
No more complicated commission calculations, focus on what's important: your trading strategy. Take advantage of no commissions by trading with R1Investing.
Monday to Sunday from 07:00-17:00 GMT
Refer to our dedicated support team with any questions regarding the onboarding, MT4 installation, or deposit/withdrawal processes.
Open Live Account
How to trade crypto?
R1Investing lets you trade CFDs on the most volatile digital currencies in the world. No need for direct investment into any chosen cryptocurrency. Speculate on the market price by buying and selling CFDs – like with any currency pair. While other platforms might require a lengthy process of getting a blockchain wallet, with R1Investing, you only need a verified account and deposit to start trading.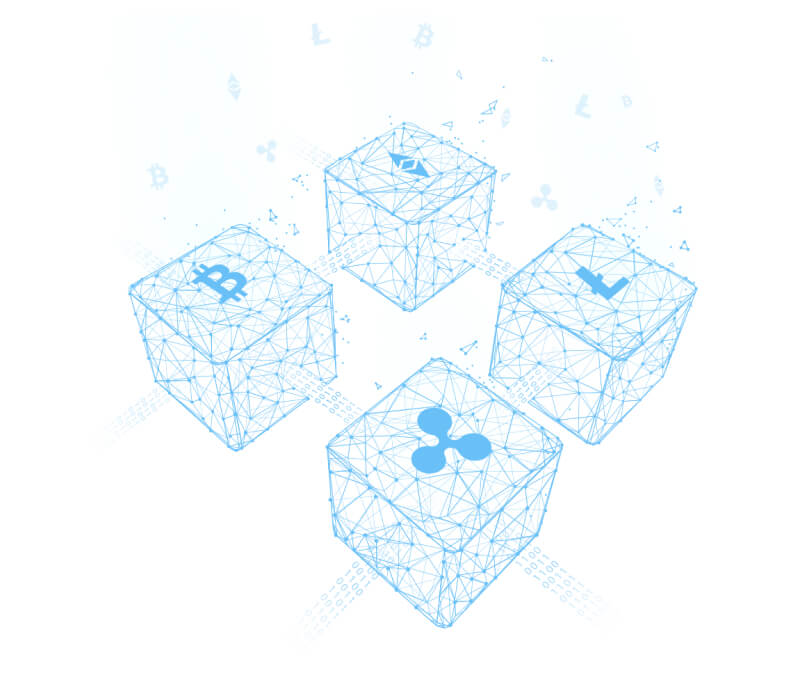 Trade CFD cryptocurrencies with R1Investing
Do you dream of diversifying your trading portfolio with a certain cryptocurrency? R1Investing includes CFDs on the most important digital currencies in the world, such as Bitcoin, Litecoin, Ethereum, and many others. Indulge in an optimal cryptocurrency trading experience with cutting-edge technology tools. Get started Create a live account in no time or take advantage of a risk-free DEMO version
Enjoy:
A wide range of CFDs on cryptocurrencies.
Exceptional liquidity.
Dedicated Technical assistance.
The best technologies that work to achieve your goals.
Start Trading
R1Investing – Cryptocurrencies List
Symbol
Description

Trading Hours

Spread

(As low as)

Leverage

(Up to)

ADAUSD
Cardano vs. USD
00:00-23:59
floating
1:2
Trade
BABUSD
Babel vs. USD
00:00-23:59
floating
1:2
Trade
BSVUSD
Bitcoin SV vs. USD
00:00-23:59
floating
1:2
Trade
BTCEUR
Bitcoin vs. EUR
00:00-23:59
floating
1:2
Trade
BTCGBP
Bitcoin vs. GBP
00:00-23:59
floating
1:2
Trade
BTCUSD
Bitcoin vs. USD
00:00-23:59
floating
1:2
Trade
BTGUSD
Bitcoin Gold vs. USD
00:00-23:59
floating
1:2
Trade
Largest trading market
One of the most disruptive markets with daily transactions worth trillions of dollars, high liquidity, and non-stop operations five days a week – it's all about crypto trading. Over the past decade, it became one of the most intriguing investment channels, and no slow down can be foreseen by now. Use the power of the tech-inspired trading platform and intuitive analysis tools offered by R1Investing to seize the extreme opportunities of this market.
Open Trading Account
Largest trading market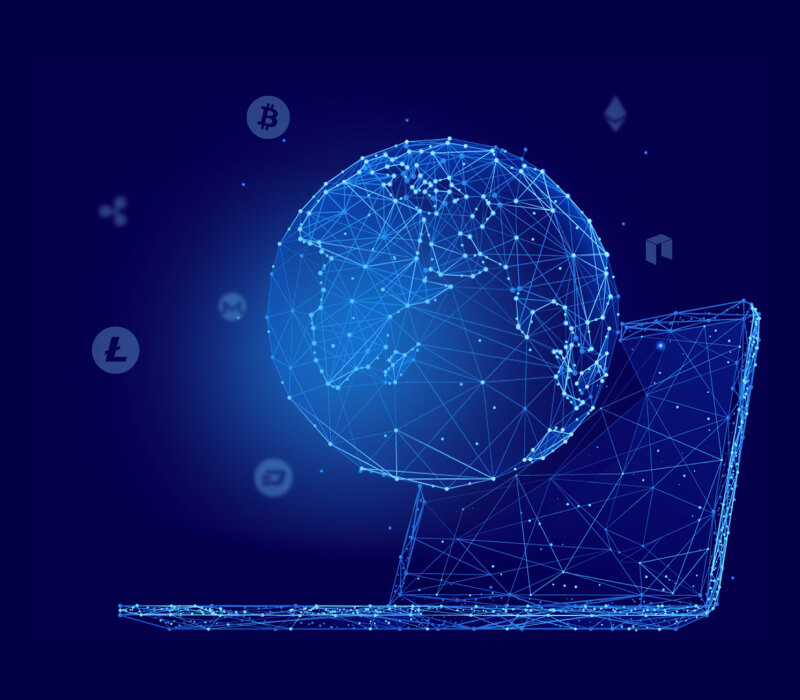 Digital innovations for cryptocurrencies trading
Cryptocurrencies have started a new era of online payments that made a revolution for the financial world. Secure transactions and a whole new approach to transparency thanks to blockchain made Internet users mine and buy Bitcoin, Ethers, Litecoin, Ripple, Bitcoin Cash, and many other cryptocurrencies. R1Investing makes digital currencies CFDs available to traders, providing access to the crypto market. Thus, they can diversify trading portfolios and reach one of the most innovative tech fields.
Market opportunities with cryptocurrencies are accessible online with the R1Investing tech-powered service. There is no need to rush to an exchange to trade since crypto markets can only be entered virtually. Traders can choose any of all the cryptocurrencies CFDs available for trading and try to pursue investment goals.
Try your crypto CFD trading experience with R1Investing
The first cryptocurrency that appeared was Bitcoin with its public ledger - blockchain. Bitcoin is still the most demanded digital asset. Its every price change hits the news. Traders do not hesitate to add this crypto to their portfolios. However, many new cryptocurrencies appeared after this one. Now the number of them reached around 4000, and their prices vary.
The value of cryptos is very volatile on the market what makes it risky to buy and sell CFDs on Bitcoin, Ethers, Litecoin, or other digital currencies. However, traders believe that cryptos will change the world and do not using cryptocurrencies for their strategies.
More cryptos appear every day as the miners and traders find them a promising alternative for fiat money. However, sometimes it can be challenging to choose which one to trade on. One of the methods for selecting the digital coin, which suits your trading, is based on the market cap. It shows the size and performance of a preferred crypto. Market cap will help investors figure out positions of assets on the cryptocurrency market as well as develop financial strategies accordingly.
Robust trading system for smooth market experience
If you are wondering about the way to access the cryptocurrency market, R1Investing offers its clients to try our trading platform MetaTrader 4. It has been a popular system for online CFD investments, which has a complete set of features that can help get more out of financial strategies. Traders can enjoy its intuitive UI, robust functionality and use advanced tools for enhancing actions on markets.
What are the features MT4 provides? Here are some of them:
Analytical objects so traders could craft strategies based on trends, support and resistance levels, etc.

Execution modes for flexible and convenient decision-making

Online price quotes to stay tuned to the latest changes on the market

Technical indicators for performing technical analysis

Market, pending, and limit orders to make a trading strategy of any complexity work

Latest financial news and economic information

Timeframes to respond to price changes at the right time

Interactive charts to follow the current value of digital currencies
You can try the web version of the trading platform – WebTrader. It also allows entering the cryptocurrency market as well as provides all the necessary functionality for investment strategies. Traders do not need to download and install the app on their laptops. This web system gives a possibility to dive into the financial world from a browser, check current prices, use various tools, and many more.
Cutting-edge mobile app for crypto trading
Execute trades with just a few taps from any place in the world, thanks to our trading app available for iOS and Android users. As the trading app allows accessing the complete set of features required for performing strategies. All our clients customize trading actions, use all types of market orders, follow charts, check crypto prices in real-time, reach our customer support, find out the latest news about what is happening on markets, and many more.
Traders do not have to compromise the experience they can get from the desktop or web versions. Our mobile app has been developed to optimize trading wherever you are. It the same features and makes cryptocurrency trading on the go flexible and convenient.
Cryptocurrency CFD trading for those who chase innovations
From Ethers to Bitcoin, you can choose any cryptocurrency CFD available for R1Investing clients. CFDs are an alternative to trade a selected crypto than investing in a currency or a stock on the exchange. This way of trading is more accessible since it involves leverage.
Leverage in cryptocurrency trading can boost buying potential by increasing market exposure. However, leveraged trades are considered to be a double-edged sword. That means that losses can be magnified as well as the potential profit. Every CFD trader has to be aware of possible risks. For example, prices on the cryptocurrency market are incredibly volatile. They are affected by political and economic uncertainties as well as governmental restrictions, and a risk management strategy can help traders prevent their investments from the negative impact.
R1Investing brings high-tech solutions for every client
Cryptocurrencies CFDs are an appealing way to diversify a trading portfolio that also allows getting greater market exposure. R1Investing makes everything for a smooth trading journey. We offer a trader-focused service that is powered by the newest technology. The digital CFD trading experience with R1Investing comes with a number of advantages.
If you believe that digital currencies and blockchain are the future, you can try to invest in cryptocurrency CFDs with R1Investing. We will provide you with:
Tight spreads for more financial opportunities

Fair prices and transparent conditions that make you trade with confidence

Quick registration process to have a pleasant start

Digital currency price quotes you can see in real-time

Powerful trading platform designed according to the latest tech trends with its advanced tools

Education center that has useful learning materials for beginners and seasoned traders

Access to earning reports, financial news, and economic calendar

Demo account that can help you to see for yourself how the market works
What can be your moves to start trading CFDs on cryptos? If you are willing to make your first trading steps with us, you can open an account on this site. Learn more about the world of trading with us, use our services for your trading goals, and have a new financial experience with a best Advisor. R1Investing may be your way to a new trading height.